Novello Theatre Seating Plan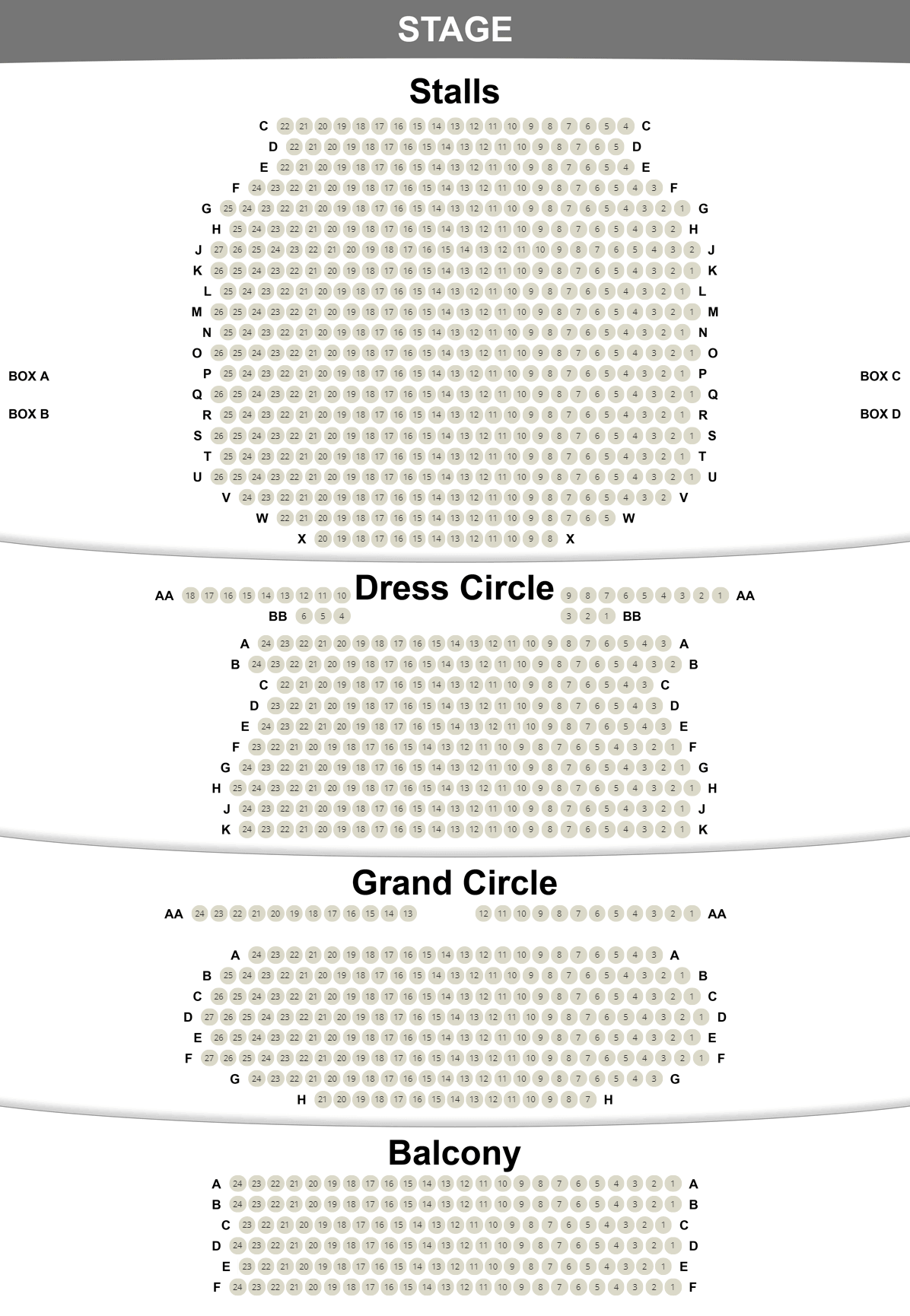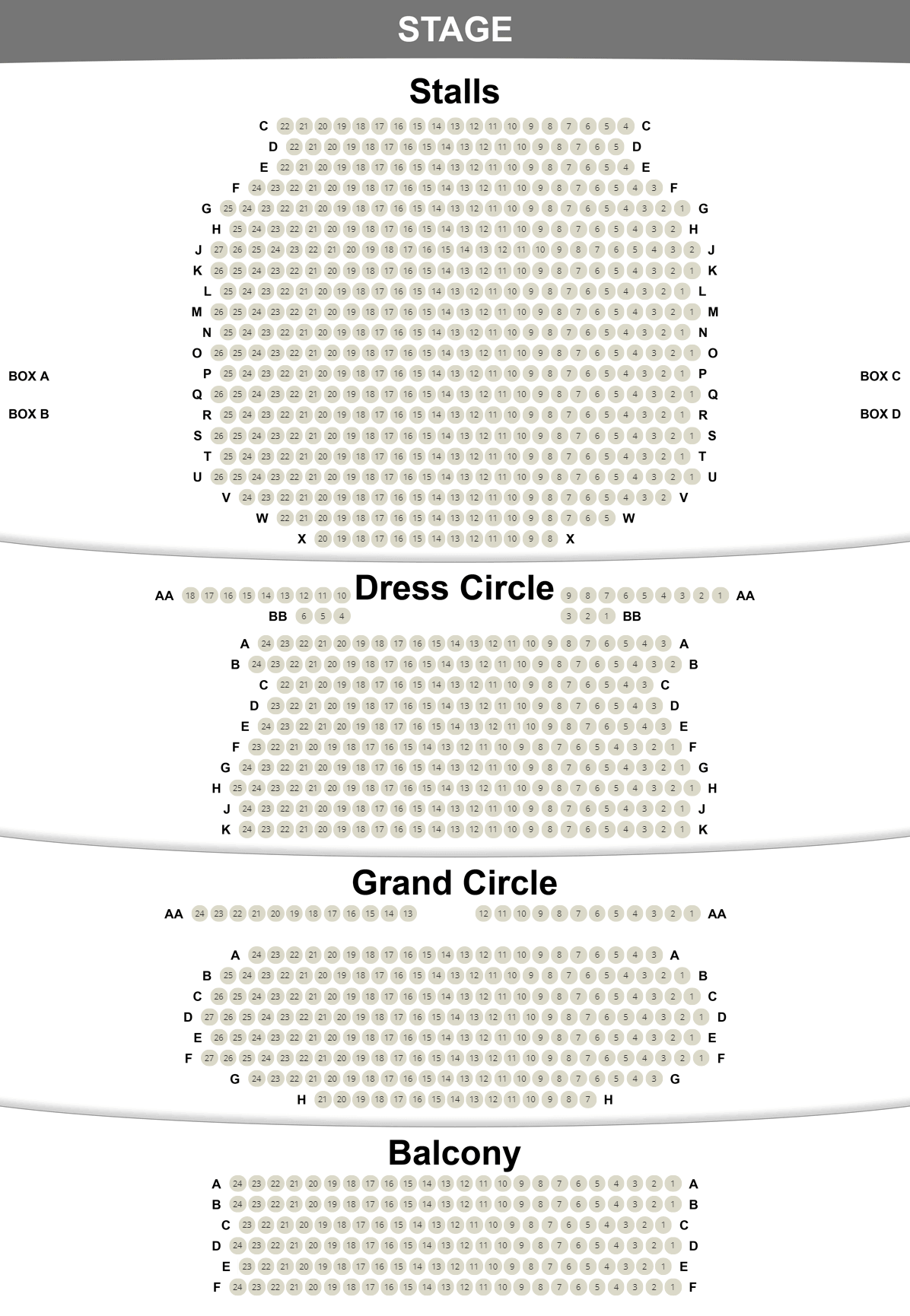 Remarkably ornate and beautiful, the Novello offers four levels of seats: the stalls, dress circle, grand circle and upper circle. The theatre is tall and thin, making the rows of seats really short by West End theatre standards. The steep curve of many of the upper levels can cause restricted views. It's always best to check with the theatre's box office before handing your money over.
The stalls
The stalls in the Novello theatre are extremely well raked and offer almost perfect sightlines to the stage. The seats comprise one large block and do not have a central aisle. The rows of seats in the stalls don't curve around as much as some auditoriums in London, therefore the seats at the far edges of each row offer good views of the stage. The overhang from the dress circle above only affects seats in the last eight rows.
The dress circle
Overhanging the stalls below, the dress circle doesn't posses great leg-room, so don't book an aisle seat if it might be an issue. The dress circle doesn't have a safety rail along the front of the balcony, which means the stage views are unrestricted.
The grand circle
The grand circle is divided into three sections: one main block in the centre and two smaller blocks to the left and right. The seats in the two side blocks are restricted view so if possible book yours in the central section. A safety rail runs along the front of the grand circle and can affect views from the four rows behind it.
The balcony
The balcony is particularly steeply raked and can feel very high up. The seats in this section are different from the rest of the auditorium and not as comfy. The leg-room on this level is significantly reduced and can cause problems for taller audience members. A large safety bar runs along the length of the balcony and affects the view to the stage for three rows back.
Buy Tickets Online


From Official Tickets Agents