A glorious evening of fun!

An irresistable enjoyable hit! Sheer heaven!

Infectious theatrical entertainment!

Infectious theatrical entertainment!

Call 0844 482 5171 to book directly from the theatre or Buy Tickets Online
From Official Tickets Agents
Mamma Mia
Mamma Mia! is one of the best feel-good musicals in town, loved by millions and a feast of smash hit ABBA tunes. It's written by the British playwright Catherine Johnson, who has cleverly woven ABBA's greatest hits into a quirky love story.
Abba's songs were composed by band members Benny Andersson and Björn Ulvaeus, one of which is Mamma Mia itself, and everyone loves them. They're joyful, sophisticated, tuneful and compelling, providing brilliant backdrop for the plot. Super Trouper, Lay All Your Love on Me, Dancing Queen, Knowing Me, Knowing You and Take a Chance on Me are just some of them - the list goes on. And on. So far more than 50 million people have seen and loved the show. Imagine that: 50 million people leaving theatres across the world, all feeling uplifted and renewed. That's quite something.
What's the story? The scene is the gorgeous Greek island of Kalokairi, where twenty year old Sophie is preparing to marry her fiancé, Sky. She wants her dad to accompany her down the aisle but there's a problem - she's not entirely sure who he is. When Sophie discovers her mum Donna's old diary, full of entries about romances with three different men, she secretly invites all three to the wedding in her mum's name. You're going to love it!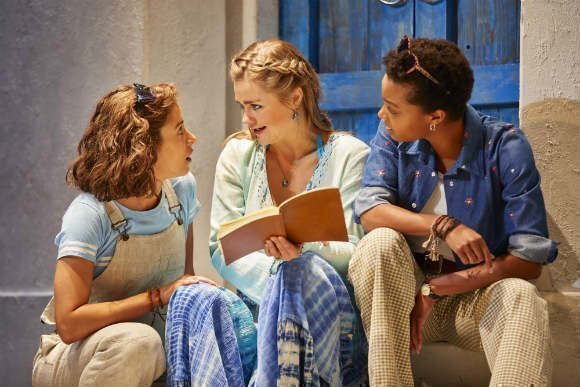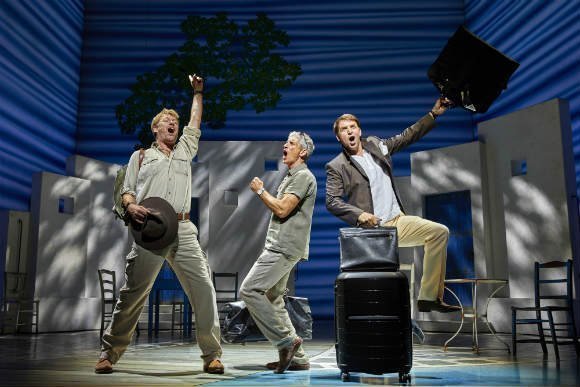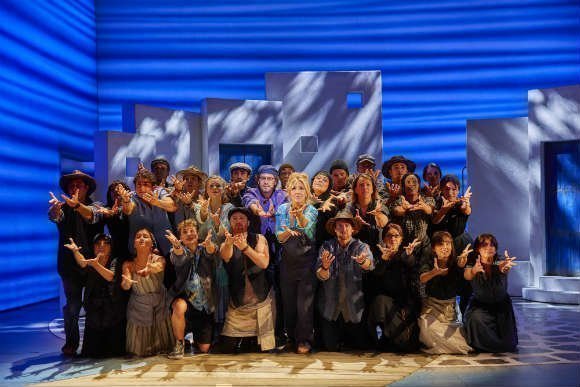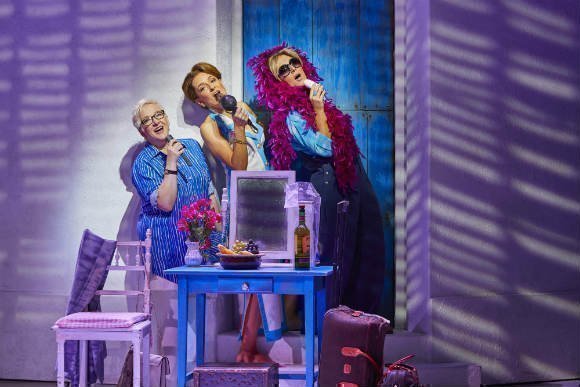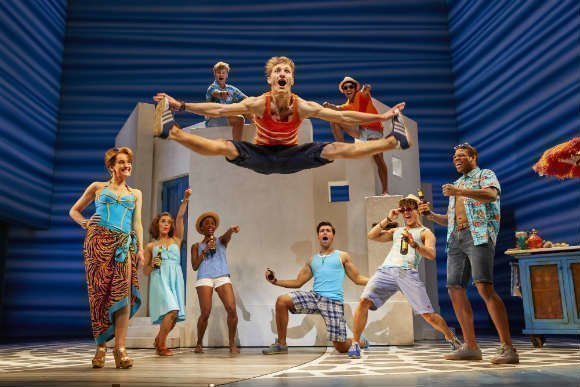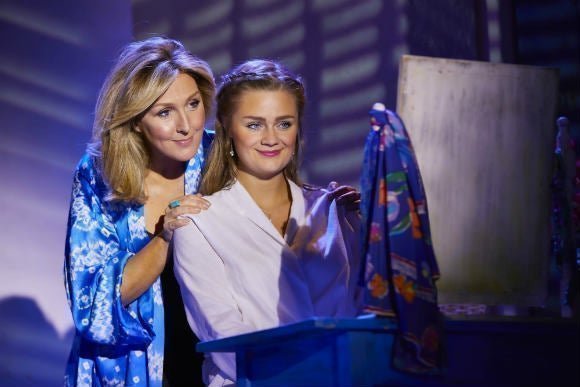 «
»
Audience Latest Reviews
Reviews Summary based on 3314 reviews
General:
What to expect
Acting:
Music:
Costumes:
Story:
Lighting:
Recommendations
Anyone:
Families:
Teenagers:
Young Couples:
Theatregoers:
2 nd time round was better
I see this twice and the story appeared slightly different second time round and a fresh cast it was even better the people who was singing this time round were much better, I really enjoyed it .
Dannielle, 15 Jan 2014
Pleasant evening in London
For ABBA lovers time to recall good old memories.
Olga, 13 Oct 2013
Fantastic!
Very good actors and lovely Abba-music. Just go there.
Lillian, 05 Oct 2013
very nice show
excellent music, very good acting, it was pleasure to be in Novello theatre watching Mamma Mia show
Aleksandra, 29 Nov 2012
Just wonderful
It was a wonderful show with excellent actors and musicians. We felt like being in another world, really like a trip to a Greek island. We enjoyed the show and would like to recommend it to anyone who loves the music of ABBA.
A., 22 Nov 2012